ABOUT AUDCONNEX
The AuDConnex Network was founded on the belief that we are stronger as a whole than as individuals. AuDConnex was created for YOU to maintain your independence, connect with like-minded professionals and obtain the buying power of a larger buying group.
At AuDConnex, we COLLABORATE with independent hearing professionals focusing on opportunities in SUPPORTING practice efficiencies, growth, and practice strategy while obtaining a COMPETITIVE presence in our ever-changing marketplace. It's time to come together and GROW.
THE FOCUS/MISSION
We believe that our members deserve fair, honest, sincere, and competent representation that seeks to educate and provide them with best practices related to their independent businesses.
We believe in exceptional, professional, and consistent service that is flexible enough to accommodate each practice's unique needs.
We believe that it is both possible and desirable to aim at the ongoing growth of our community and our individual practices while maintaining an unwavering commitment to quality.
We believe that exceptional care requires us to remain on the cutting edge of new technologies, programs, services, and opportunities in the field of hearing healthcare.
We believe in the importance of effective and transparent communication.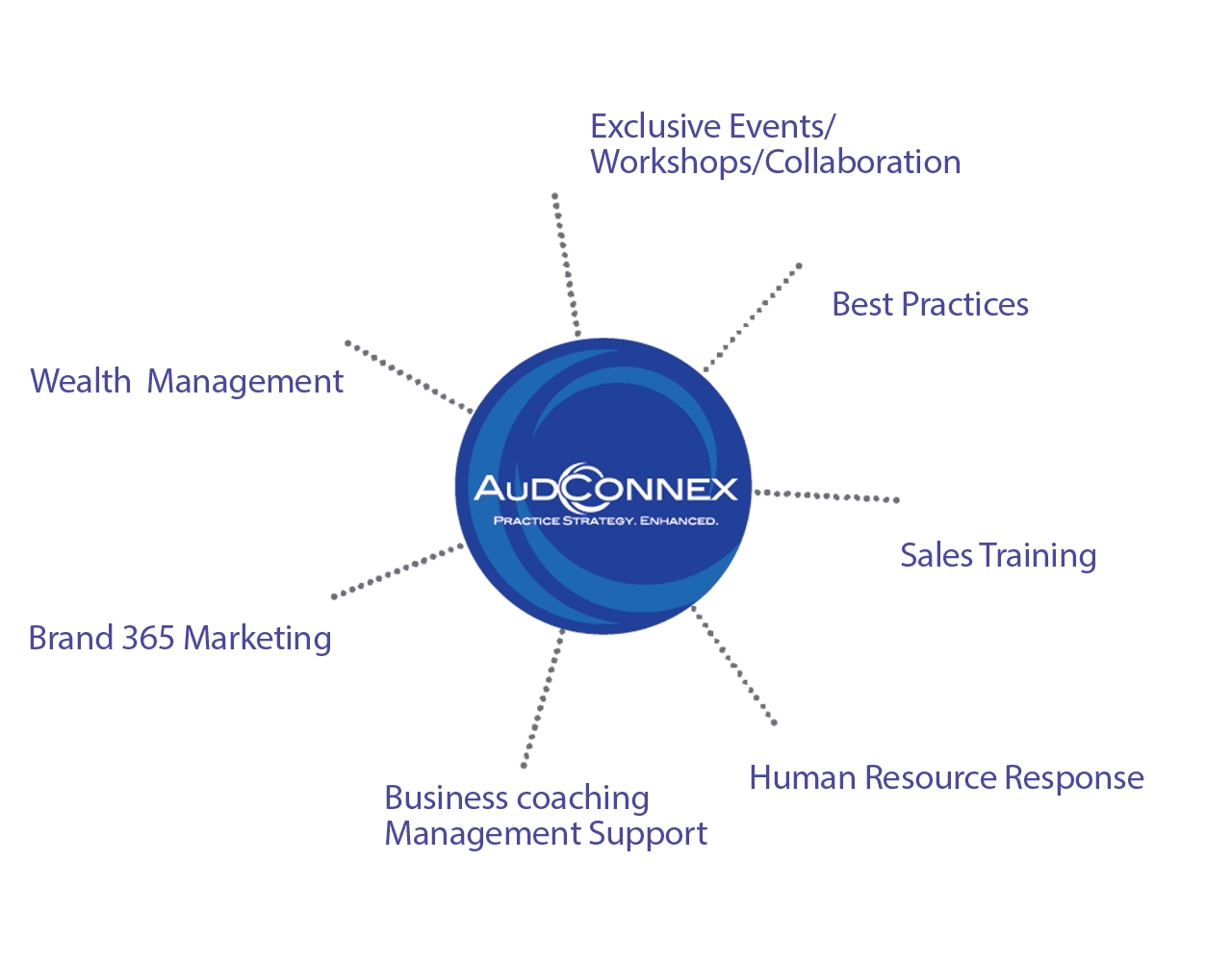 Owners Meetings
Staff Training

Financial Planning Support
Retirement Planning
Healthy Money Habits

Annual Marketing Planning and Evaluation
Comprehensive Practice Brand Management
Brand Consultation
Website Development

Business Coaching
Expansion and Acquisition Support
Business Analysis

Defining the Patient Experience
Professional Support

Strategy
Training
Support

Personal Development and Mnagement
Talent Acquisition
Front and Back Office Training
Personality Assessment